My work has always involved a lot of travel but I have also done a lot of dedicated tourism photography work, where the aim is to showcase a destination to attract visitors. Since I started working in tourism photography in the 80s, the scene has become increasingly bigger. Before the pandemic hit, we had a record year and it's exciting to see that projects are coming back now.
Planning makes perfect
Tourism photography is all about capturing the destination in its best light. An image that looks spontaneously perfect is often the culmination of early starts, detailed logistics, patience and the ability to quickly adapt.
Sometimes, it can take weeks for the stars to align and when it does, we might only have 15 minutes to work our magic. This means that we need to have plans A, B and C in place in advance and on the day, it's essential we can leverage our experience to respond to circumstances as they are and still create the images we need.
This is exactly what happened to my team and I when we were on a shoot for Cradle Mountain Lodge. During the 1980s, I had a long-standing partnership with Tourism Tasmania and we wanted to create an epic destination shot for Cradle Mountain Lodge by recreating an image that had been done many years ago near Little Horn, the highest point over Dove Lake and Cradle Mountain. We had to trek 4 hours to get there and as soon as one of the staff members climbed up to the peak for the shot, a blizzard set in. We had only 15 minutes to shoot before having to hike back down – for another 4 hours.
In outdoor-focussed destinations like Tasmania, this type of scenario isn't uncommon. One project I worked on had the goal of celebrating Tasmania as a fly fishing destination, with Lake St Clair at the forefront. I'm a keen fisherman myself and I knew that a live shot in an idyllic environment was what the target market loves to see most.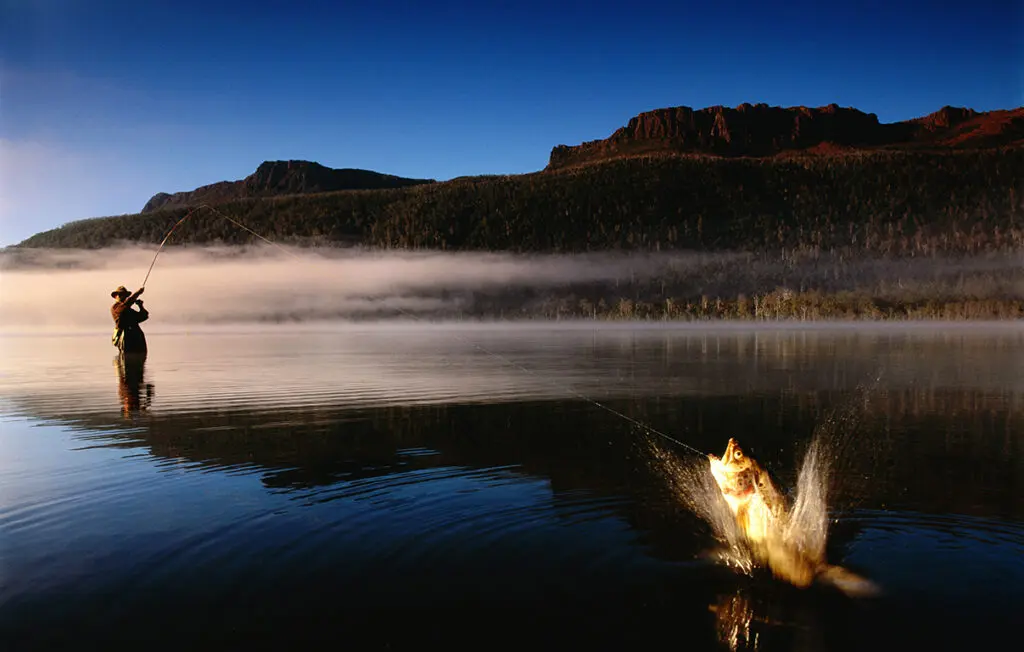 We hired a boat and drove to the Lake St Clair location pre-dawn at 4am, with trout we had purchased. We had planned to set up in an area that was chosen from a previous scouting trip and the exact depth, height, angle and light we needed for the shot. We even knew which side of the fish the light was going to hit as the sun rose - an example of the length you have to go to sometimes to get the project across the line!
When the moment arrived, there was heavy, lingering fog that we could not have anticipated. While it was a magnificent addition to the mood, at one point, it looked like we weren't going to be able to get the shot at all. With the extent of preparation, equipment and experience in the team, we were able to turn it around and achieve a successful outcome.
For other projects, we are fortunate to work with longer timelines and in less sensitive circumstances. One outstanding project was working with Singapore Airlines to promote their new direct flights from Singapore to Chicago. We spent 2 weeks in Chicago capturing the city's highlights and most of the itinerary was scheduled in advance and the shots were often set-up and staged to nail the intended effect.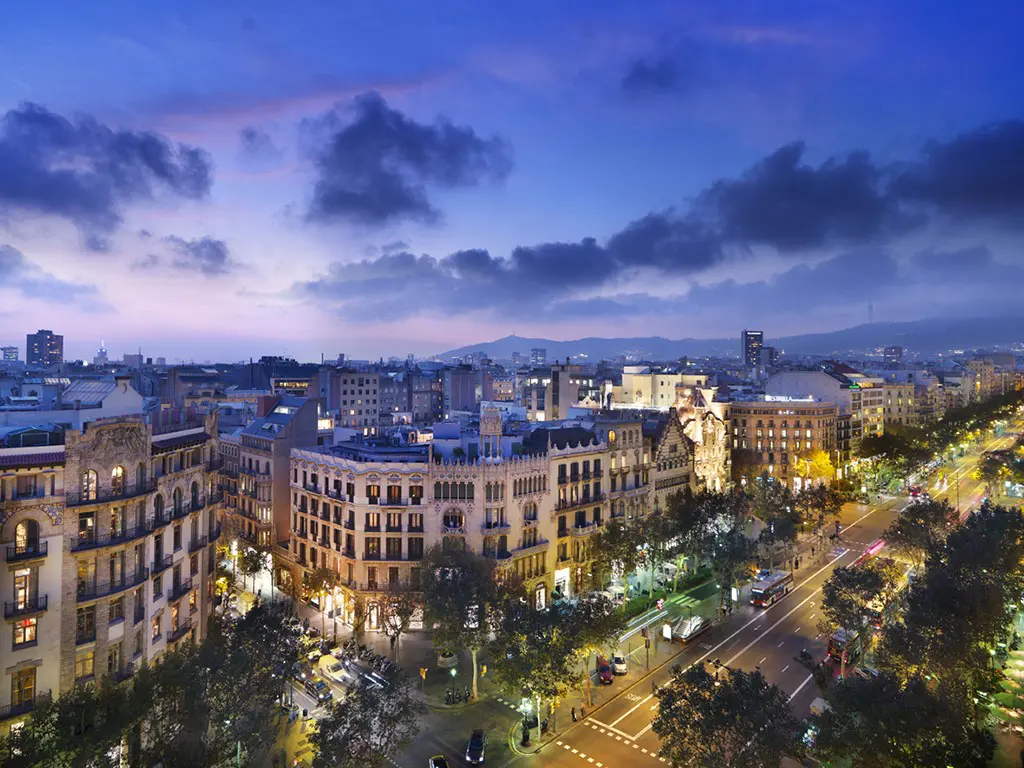 Favourite destinations
Having been born in northern Greece, right on the border of Albania and Yugoslavia in the lake district, I love Greek culture, Ancient Greek history and of course, visiting Greece, especially Athens.
I am drawn to strong cultures and so other favourite destinations include Paris, London, Barcelona and Tokyo – all places where they still regularly practise their culture. In Australia, we are so far away from that, and so it's important to me to immerse myself in a culture that's still alive, thriving and respected – I find it revitalising.
When it comes to tourism photography, I've been fortunate to work on many projects that promote destinations and activities that I myself love and enjoy. For me, the satisfaction of knowing that the shoots would have a positive effect on patronage felt like a huge win – and this has always been the most fulfilling aspect of my tourism photography work.